NEWS!
COMPRISING SURVEY MARKER WITH A PLASTIC HOOD 
 We offer to purchase the products manufactured by our company - folding metal survey markers with a special sign or just a plastic cap with a wedge from survey marker. The survey markers are in conformity with 2014-01-21 entered into force on standards (Annex 6), to be implemented from 2014. 1 June.
This quality Lithuanian product has been specially designed by us, in order to significantly reduce the costs of contracting authorities ensuring high quality!
Where to use:
Excellent featured large, high cap !! Especially for forest boundaries marked. 
The P1 Standard landmark is suitable for all private and public land boundaries except for concrete and other solid surfaces. The P1 standard landmark provides significantly improved visibility ower its smaller flat counterpart due to its significantly increased size, square shape and tall profile. The P1 standard landmark includes: Bright orange landmark top(10x10x5cm), landmark tops fixator, metal pipe  and ( or) metal pipes plastic piercing tip. Complete landmark height ~ 50 cm.  
Description:
In the upper part of the cover are the words ''SURVEY MARKER'' "DESTRUCTION INCUR LIABILITY ".
 Dimensions: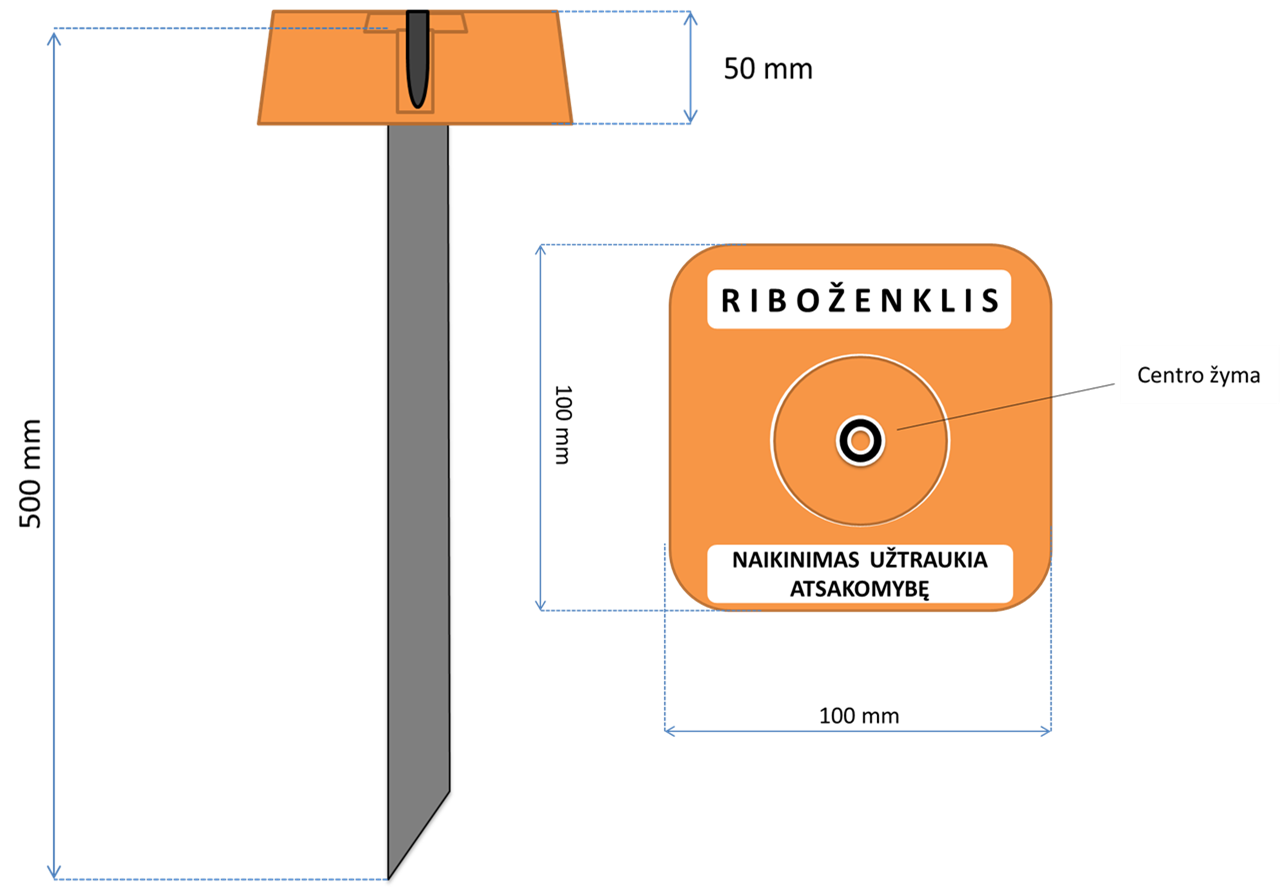 Advantages:
Significantly lower prices on the market! 
Possibility to purchase a complete limit mark or plastic cover only.
Suitable for the 6-digit threshold tube! 
Great choice of models.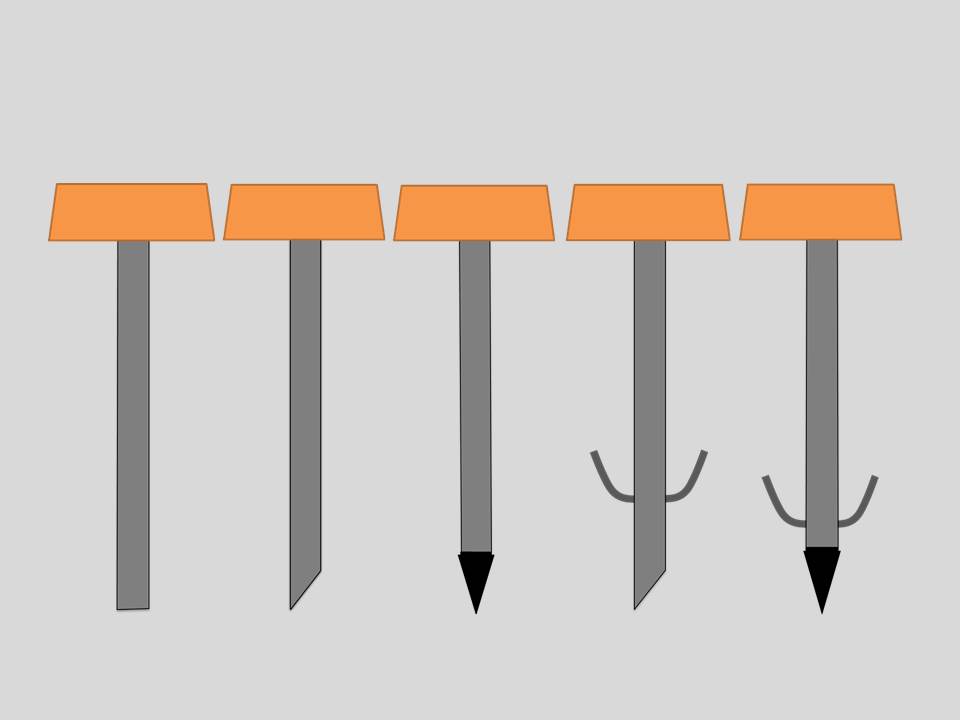 We can put your logo or custom writing on the landmark. Minimum custom order - 1000 units.
You can choose any other colour with a minimum order of 1000 units. 

We can make the landmarks from recycled materials with a minimum order of 1000 units.
Users manual:
 CLICK HERE TO VIEW THE USER MANUAL
Package:
Survey marker P1 with protection is packed in 10 pcs. in cardboard boxes. Package weight - 7 kg.
Other Survey markers packed in 25 units. in cardboard boxes. Package weight - 14 kg.